Diamonds Were Forever DVD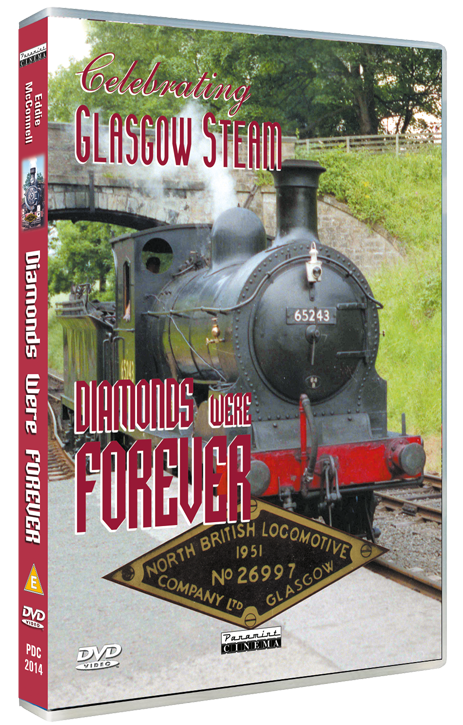 Diamonds Were Forever DVD
---
---
DVD Region 0 PAL. Channel 4's history of the North British Locomotive Company of Springburn Glasgow.

The film details the story of Neilson Reid, Dubs & Co and Sharp Stewart which combined forces in 1903 to become the North British Locomotive Company.

Diamonds Were Forever also includes steam action of many surviving locomotives around the world and in Britain, including scenes of the legendary 1911-built wood burning engines of Paraguay, a steam rally in Melbourne, Australia, and steam-condensing giants on the South African veldt. Filmed by Eddie McConnell.
DIRECTOR: Eddie McConnell
FORMAT: PAL DVD All Regions - aspect ratio 1.33:1 - colour
TOTAL RUNNING TIME: 60 mins.
The item has been added to your basket